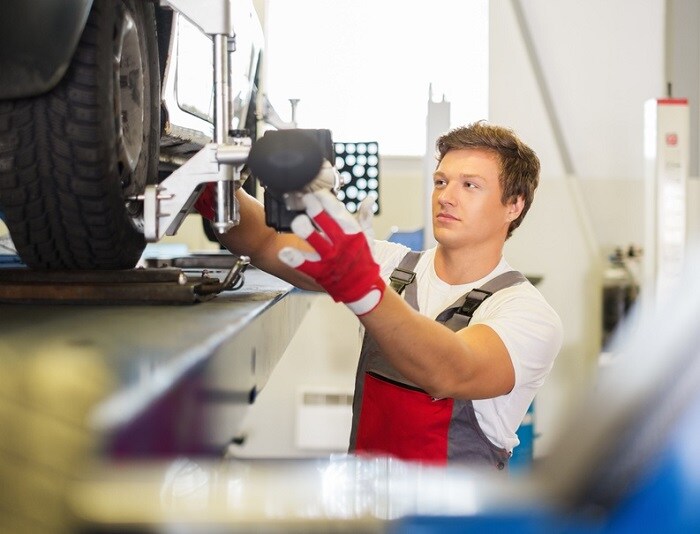 There are many people who simply forget about the alignment on their vehicles until they notice that something is off. When you want to make sure that you get the most out of your driving experience, you can bring your Volvo XC90 into our state-of-the-art service center here at Volvo Cars of Bellevue. We feature all of the latest technology and some of the best Volvo service technicians in the industry today. This helps you to know that your vehicle is always going to be in excellent hands. We can get you in and out with a proper wheel alignment so that you can get back on the road in no time.
You may need a wheel alignment if:
You get your vehicle lowered or lifted
Your tire angles have been impacted by getting suspension parts replaced or adjusted
You have had new tires put on your Volvo XC90
You have had a minor fender bender or you have hit a curb or road debris
It has been over a year since the last time that you had a wheel alignment
We can take a look at your Volvo car whenever the time is most convenient for you. Our trained Volvo service technicians can evaluate your tires and suspension and look for uneven wear or any other issues. We can perform an alignment and any other services that your vehicle might require. It is always a good idea to take a look online to see if we have any available service specials that may save you money on your service visit.

You can come by to see us in person at Volvo Cars of Bellevue, or simply set up an appointment by using our online service scheduling form or by calling our service team. You can always trust that your Volvo is in excellent hands when you bring it to us for any services or parts replacements.