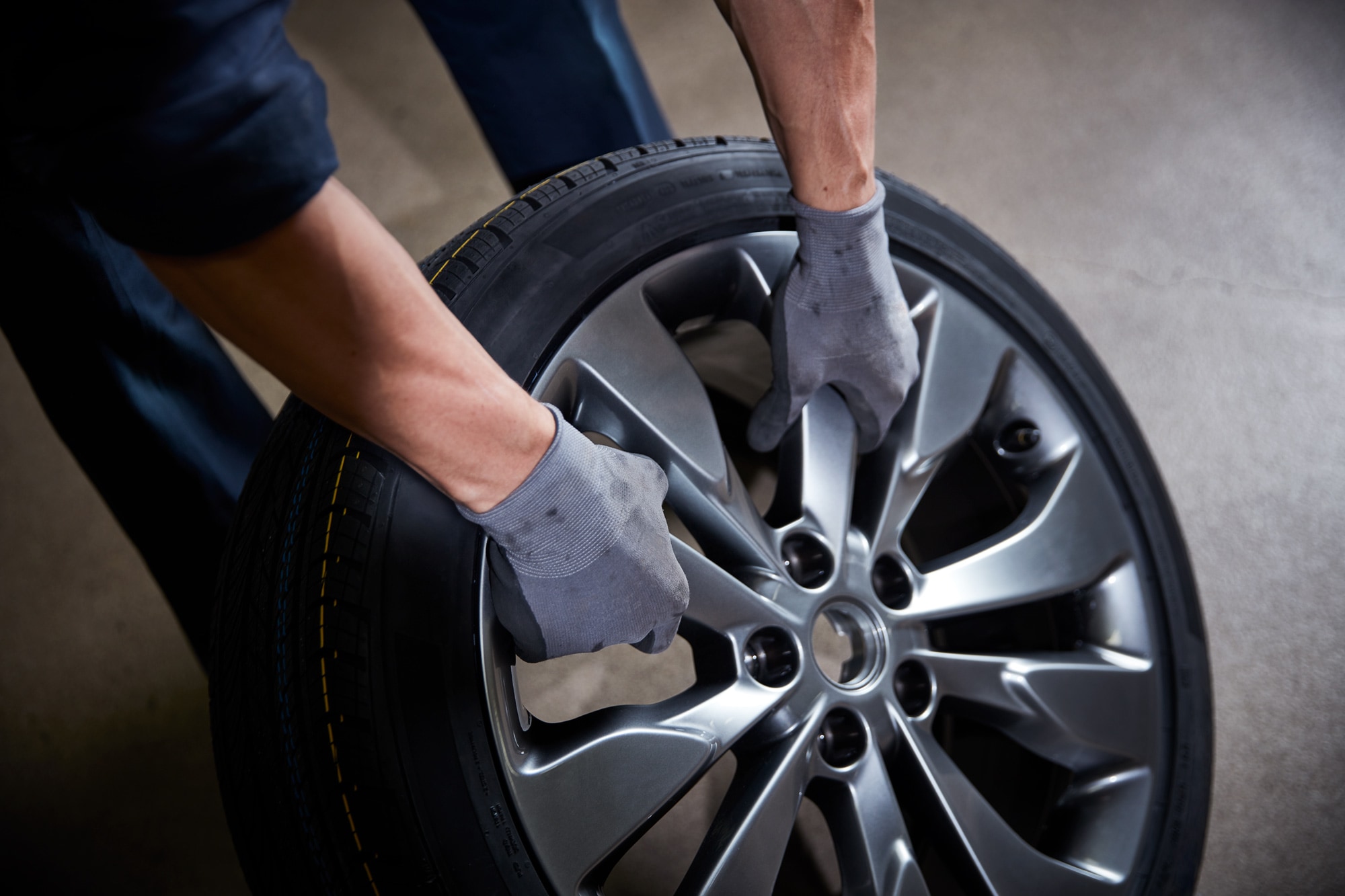 Your tires are essential to your car's overall performance. Designed to be as durable as possible, not much can affect the quality of your tires, but they still require routine maintenance every once in a while. While you can get your tires serviced at any
Bellevue, WA Volvo dealership
, you should go to a service center you can trust. Here at Volvo Cars of Bellevue, we know the ins and outs of tire maintenance, so we can always help you enjoy your premium Volvo driving experience.
Beyond a source of momentum and support, what are your tires actually used for? For starters, your tires keep a grip on the road and absorb most impacts so you don't feel them. However, like all car components, tires need routine maintenance, which is why our knowledgeable service experts highly stress checking your vehicle's tires often. To prolong the life of your tires, it helps to keep them properly inflated. Over- and under-inflated tires puts you at risk of blowing out on the road, so by keeping your tire pressure at optimal levels, you can avoid getting a flat tire.

Similarly, bald tires are just as dangerous as poorly-inflated tires. When tires are "bald," that means their tread grooves are heavily worn away, preventing your tires from adequately gripping the pavement. If you drive on bald tires, you run the risk of hydroplaning, especially on wet surfaces. Bring your vehicle into our service center when you notice your treads starting to diminish.

Lastly, we suggest that drivers check to see if their tires are properly rated for certain road conditions. For instance, if you live in the Seattle area, you should consider investing in all-weather tires that can handle wet and icy roads caused by rain and snow.
Proper tires create an overall efficient driving experience, which is why our Volvo parts team is dedicated to helping you find the right set for your vehicle. Every day, rain or shine, we strive to provide our customers with the very best in automotive services. We hope to see you at our dealership soon!?