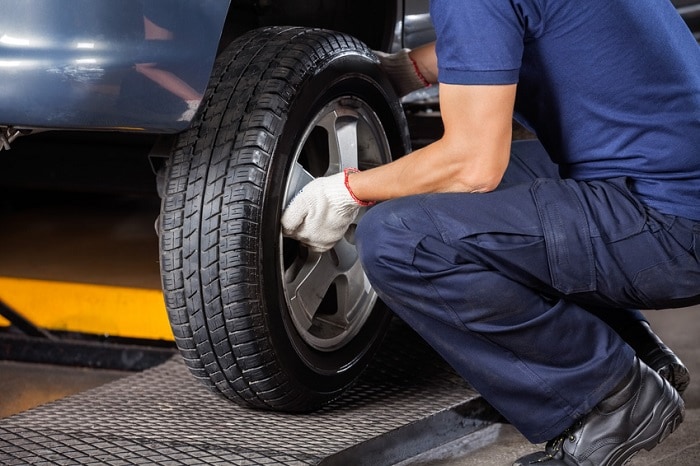 When driving any vehicle, it is best to ensure your tires are in excellent condition. There are several things that you need to keep an eye on, including the inflation levels and the amount of tire tread that each one has. When you are behind the wheel of your Volvo V60 Cross Country, knowing that your tires are in good shape and ready to perform will give you added confidence and a smoother driving experience. We have a great Volvo service team here at Volvo Cars of Bellevue who are more than happy to talk with you about your tire concerns and make sure that you have a new set mounted and balanced when you need it.
These are three of the top things to look for that will tell you if it is time for new tires:
Tread Depth/Wear – Tire tread is important if you want to have enough grip and traction on the roads. Without at least 1/16th of an inch of tread, you are in danger of slipping when the roads are wet, snowy, or icy. We can inspect your tires, rotate them if the tread wear is uneven, and make suggestions on a new set if we deem that it is time.
Elements – Exposure to the elements can start to wear on your tires. Going from extreme heat to a drop in temperature can do some damage to your tires. This is why it is best to have them inspected for each changing season just to be sure.
Age – A good rule of thumb is to start thinking about new tires after about five years depending on your driving habits. No matter what, you should always have a new set put on your new Volvo at least every 10 years to be on the safe side.
Volvo Cars of Bellevue is located at 420 116th Avenue NE in Bellevue, WA when it is time for your Volvo tire service. Be sure to ask about any available tire or service specials that may save you on your visit.