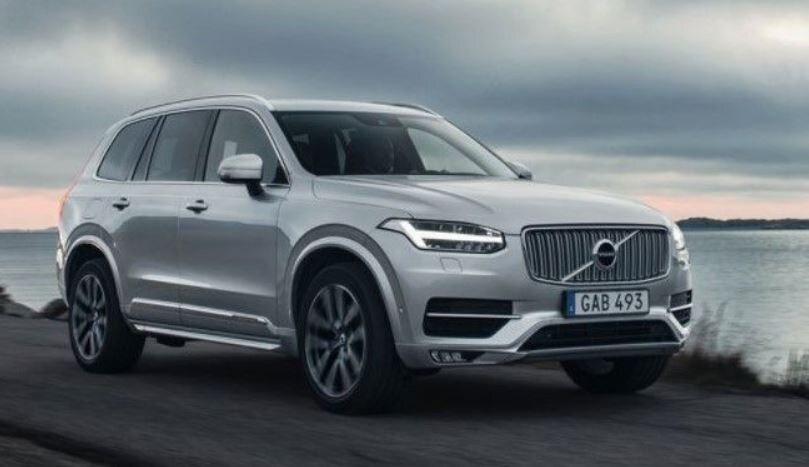 The 2020 Volvo XC90 is receiving major updates. One of the new additions is the inclusion of Kinetic Recovery Braking System (KERS). This will be the first Volvo vehicle to get this new braking system, which has previously been limited to Formula 1 racing cars.
How does KERS work? The technology is based on a carbon flywheel that spins at speeds up to 60,000 rpm when the brakes are applied. The spinning aids in acceleration by supplying power to the rear wheels. This also boosts fuel economy by up to 15%.
The Volvo XC90 is also among the first to be given the auto manufacturer's B-badge label. The B-badge distinction marks the brand's commitment to greater electrification implementation.
There is no word yet whether other 2020 cars in the Volvo lineup will receive the same KERS upgrade.
Beyond KERS, the 2020 Volvo XC90 will also receive a refreshed design. This includes a new radiator grille and additional wheel and exterior color options.
In the interior, new seating options have been added. Buyers now have the choice of five-, six-, and seven-seat layouts. Both the second and third-row seats can be folded in multiple ways to accommodate larger items.
The mid-size SUV will also have a number of safety technology, such as City Safety with Autobrake and Traffic Alert Systems.
Production of the 2020 Volvo XC90 began in May 2019 and is available for pre-order.
Come by Volvo Cars Bellevue and see the 2019 Volvo XC90. It may not have KERS, but it's still every bit of a formidable mid-size SUV that meets the daily needs of various lifestyles, from moms to cross-country travelers. If you are ready for a purchase, see our finance center near Lynnwood, WA.